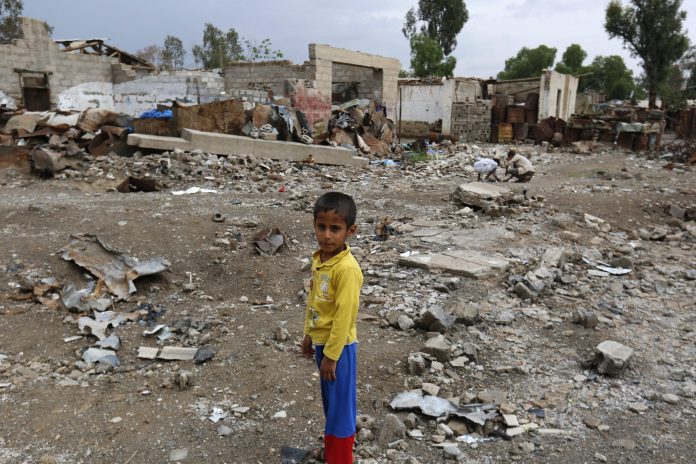 Al-Thawra Net
Ministry of Public Health and Population revealed that 216 health facilities were fully or partially destroyed  and 199 health facilities stopped working.
In a press conference  in the Grand hall in Sana'a, the Ministry of Health said that the number of victims of the Saudi aggression that arrived to the hospitals and health facilities are 8000 martyrs and 19,500 wounded in grand total of  27 thousand dead and wounded.
Dr. Ghazi Ismail, the Acting Minister of Public Health,  pointed out that the Saudi  Aggression targeted all elements of life in the country, it targetes  the social events from weddings to funerals  deliberately and intentionally to  cause severe damage to the Yemeni people.