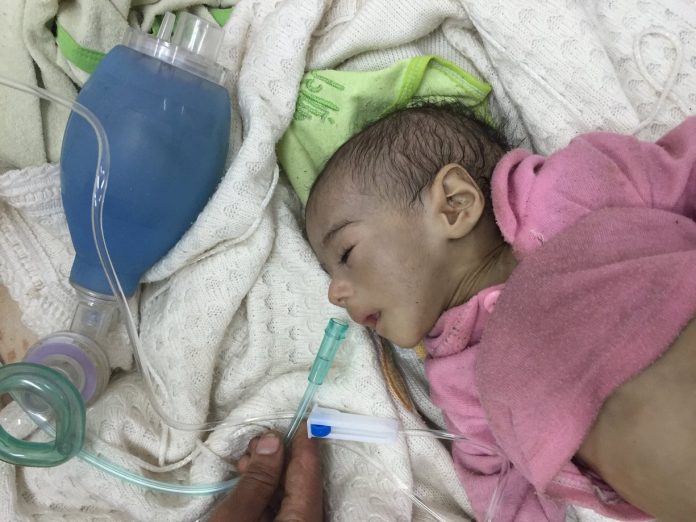 Al-Thawra Net
More than half of Yemen's population is suffering from malnutrition, the United Nations told MEE on Wednesday, while warning the war-torn nation faces imminent famine.
A spokesperson for the UN's office of humanitarian affairs said 51 percent of the population – some 14.1 million people – "are suffering from food insecurity and malnutrition today".
Deputy spokesperson Jens Laerke said areas of Yemen have been designated either in crisis or in emergency – just one level below famine.
"We are highly concerned about these pre-famine conditions," Laerke told MEE.
The UN children's agency UNICEF has reported that 1.5 million children are suffering malnutrition, including 370,000 enduring very severe malnutrition that weakens their immune system.