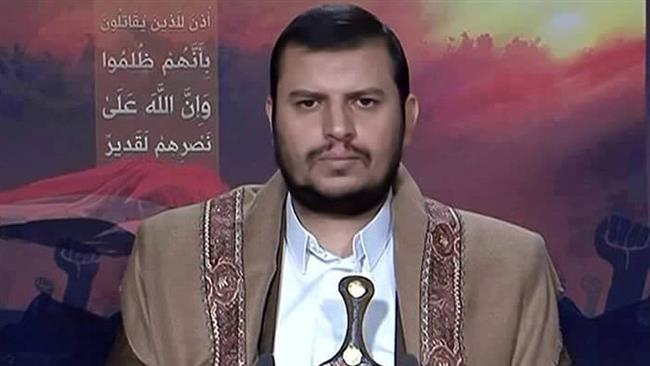 Al-Thawra Net
The leader of Yemen's Ansarullah, Abdul-Malik Badreddin al-Houthi, says Al Saud launched the ongoing atrocious and devastating aerial bombardment campaign against its southern neighbor in order to assert its servitude to the United States.
Addressing a group of Yemenis in the capital, Sana'a, on Friday, Houthi stressed the need for popular mobilization in the face of Saudi Arabia's acts of aggression, and warned against any capitulation and surrender to enemies, Arabic-language al-Masirah television network reported.
He described the Yemeni nation's resistance against the Riyadh regime's incessant attacks as deeply rooted in religious orders and meant to safeguard national sovereignty, esteem and freedom.
The Ansarullah leader said Saudi Arabia opted to take part in hostilities against the impoverished country of Yemen following the death of King Abdullah bin Abdulaziz Al Saud to prove its dependence on US statesmen.
Houthi said Washington has offered the Al Saud regime generous diplomatic support for its aggression against Yemen, and is even closely monitoring the attacks.
He called on Yemenis from all walks of life to resist against the relentless Saudi aggression irrespective of economic woes, airstrikes and destruction of critical infrastructure.