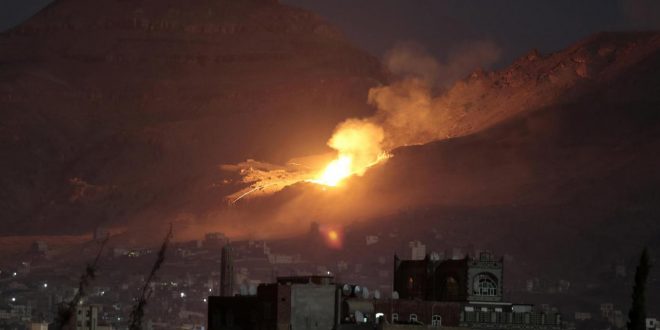 Al-Thawra Net
January 14th, at least fifteen citizens have been killed and others injured on Friday in an air strikes by Saudi-American warplanes on the western part of Taiz province.
A local source said to Saba News agency that Saudi-led coalition warplanes launched four air strikes targeting kimiko paints Factory in al-Rubaie area, resulting death of fifteen of the workers and others were injured.
On the other hand armed clashes broke out on Thursday between Saudi's mercenaries groups led to causalities in the ranks of citizens and in their properties.
The clashes broke out in al-Tahreer , wady lux , Jamal street and al-Masbah districts , downtown of Taiz province and continued till the early morning of Friday.