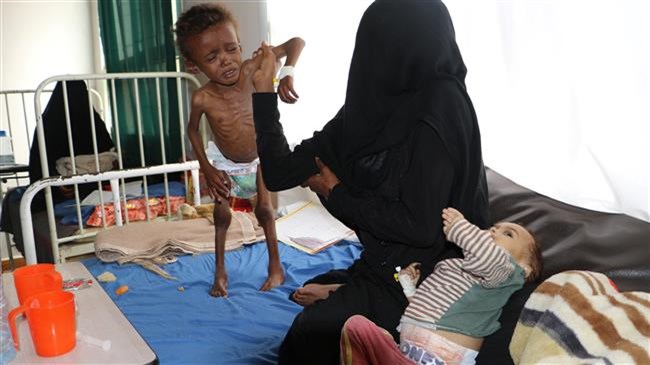 Al-Thawra Net
A United Nations rights expert has called on Saudi Arabia to immediately lift its "paralyzing" aerial and naval blockade on Yemen that has been under attack by the kingdom for more than two years now.
Idriss Jazairy, UN special rapporteur on the negative impacts of unilateral coercive measures on the enjoyment of human rights, voiced concerns about the plight of Yemenis in a statement late Wednesday, saying their situation is "desperate".
"The unwarranted restrictions on the flow of commercial and humanitarian goods and services into Yemen and impeding distribution within the country are paralyzing a nation that for far too long has been a victim of war," Jazairy said.
The Saudi blockade is one of the main causes of the humanitarian catastrophe in Yemen and has disrupted the import and export of food, fuel and medical supplies as well as humanitarian aid, he added.
The UN expert also deplored the dramatic situation in the port city of Hudaydah, a major lifeline for imports into Yemen, a country that is 80–90 percent dependent on imported stuff for its survival.
Over 21 million people, or around 80 percent of Yemen's population, are in need of humanitarian aid, according to the latest UN figures.
In another development, the UN World Food Programme (WFP) warned that Yemen was edging closer to the "breaking point" as nine million citizens were on the brink of starvation.
"The situation is getting close to a breaking point in Yemen with unprecedented levels of hunger and food insecurity. Millions of people can no longer survive without urgent food assistance," said Stephen Anderson, WFP's country director in Yemen.
Saudi Arabia has been leading a brutal military campaign against Yemen since March 2015. The kingdom has also imposed an aerial and naval blockade on its southern neighbor.
Turning a blind eye to the plight of Yemeni civilians, Britain and the US have provided huge amounts of arms and military training to the Saudi forces.