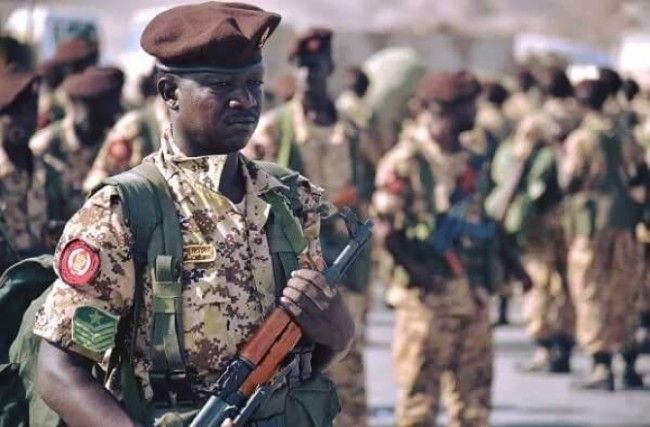 Al-Thawra Net
April 15th, dozens of Sudanese soldiers were killed by Saudi-American airstrike targeting two military vehicles for their mercenaries in Mokha city, military source confirmed.
A military source said to Saba News Agency that the Saudi-American aggression warplanes targeted two UAE military vehicles, resulting death and injuries in the ranks of mercenaries including dozens of Sudanese soldiers killed in this raid.
Moreover, the same source pointed out that the numbers of the Sudanese soldiers who killed reached to more than 19 mercenaries.
The Saudi-led coalition aggression sends hundreds of the southern provinces' sons as fuel for battles in order to achieve its malicious objectives in Yemen.