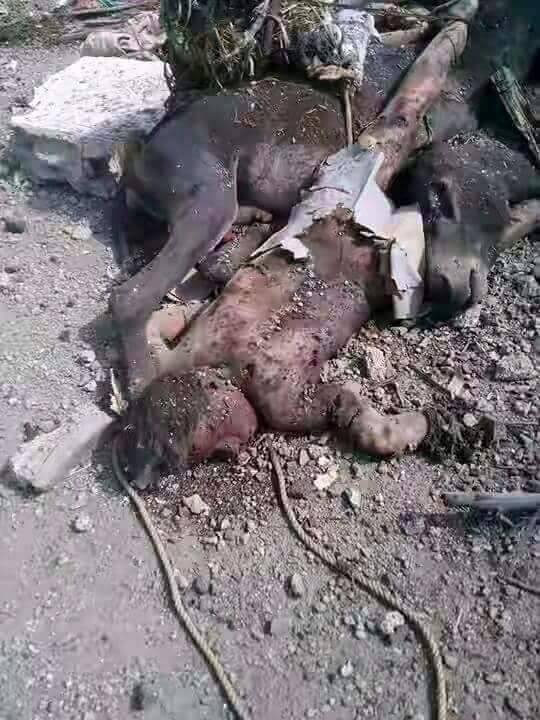 Al-Thawra Net
The Spokesman of Ansarullah, Mohammed Abdulsalam, confirmed that the horrific massacre committed by the Saudi aggression in a popular market in Sa'ada province reflects the true face of the Security Council, which gives the states of aggression the political and military cover to continue to kill and blockade the Yemeni people.
According to the spokesman, the Saudi-American aggression committed a heinous massacre in a popular market in the district of Shada directorate, killing 24 shoppers and owners of shops and injured another citizens.
"Thus, the world is silent on the heinous crimes committed against the Yemeni people, killing and blockading, It is clear that human rights are just false headlines to mislead the world's people from facts and untold facts that the world has witnessed against the Yemeni people for more than 800 days," Abdulsalam added.