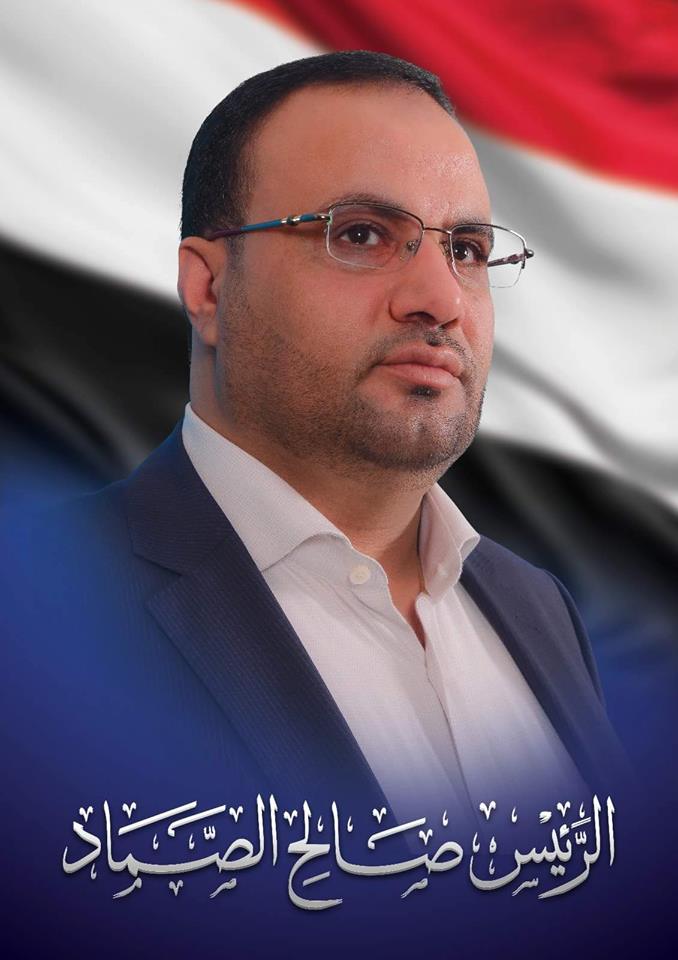 Al-Thawra Net
President of the supreme political council Saleh al-Sammad delivered a speech on the eve of Eid al-Fitr to the Yemeni people, Arab and Islamic nations.
In his speech, al-Sammad congratulates the Yemeni people, Arab and Islamic nations on the occasion of blessed Eid al-Fitr.
"This eid came while our Yemeni people have been suffering from barbaric and war for the third year from US-backed Saudi-led coalition that targeted Yemenis livesM schools, hospitals, parks, farms and residential quarters," the president said.
"Above all, the aggression coalition have been imposing a three-year commercial blockade that is more hard than the military war," said the president.
The president called on the international community and the United Nations to break the siege and end the aggression and unjust war against the Yemeni people.