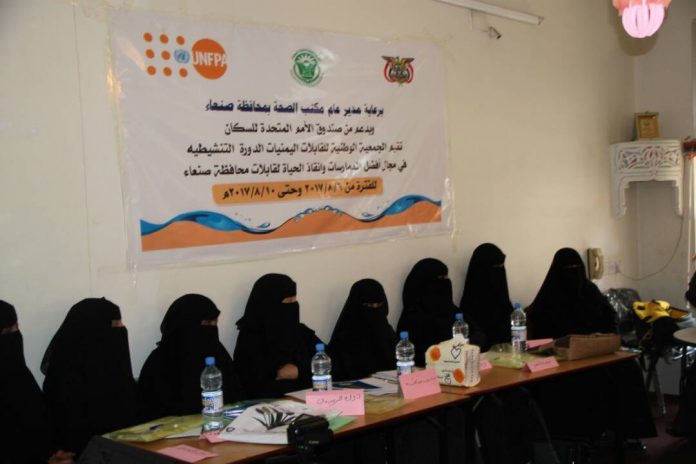 By Majed Al–Kuhlani
National Association of Yemeni Midwives (NAYM), with support from the United Nations Fund for Population (UNFPA), started today the training session on best practices and saving lives.
The week-long course aims at enhancing the professional skills of 22 midwives who are representing the capital city and Sana'a governorate on general precautions and hygiene to control infection as well as to take measures for care during pregnancy through routine visits.
The course also aims to inform midwives about the general health state of the mother and her child and discussing treatment measures of bleeding, hypertension and risk factors during pregnancy.
During the opening ceremony, NAYM Chairwomen Suad Kassem Saleh, stressed the importance of supporting the potential and abilities of participants in their health work.
"You need to get benefit from the course and practice the training program on the ground to address the critical situations and alleviate the deaths of mothers and children in secondary and disadvantaged areas," she stressed.
The  ceremony was attended by, HE Dr. Abdulla Al Kamil, Director of Reproductive Health at Sana'a Health Office, Jamal Sufan.