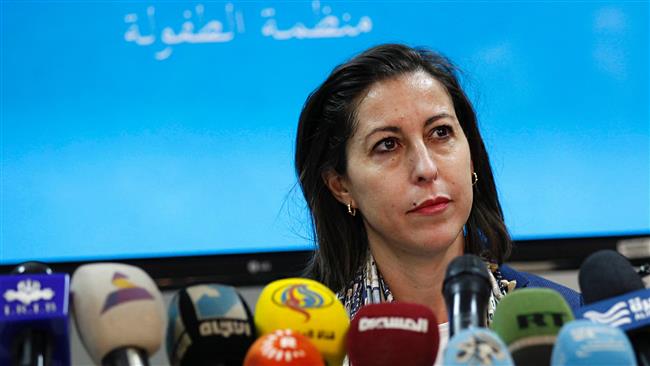 Al-Thawra Net
The United Nations says more than 200 Yemeni children have lost their lives and hundreds more sustained injuries in Saudi-led strikes since the beginning of the current year as Riyadh continues its aerial campaign against its crisis-hit southern neighbor.
"In 2017, 201 children killed in Yemen: 152 boys and 49 girls," the United Nations Children's Fund (UNICEF) Resident Representative in Yemen, Meritxell Relano, wrote in a Twitter post on Monday.
She said 347 Yemeni children, including 113 girls, have been maimed as a result of the Yemeni conflict, and that 377 boys have been recruited in the ongoing fighting there this year.
Relano's statements came three days after at least 12 civilians, including children, were killed in Saudi aerial attacks in Yemen's northwestern province of Sa'ada.
The head of the local health department, Dr. Abdel-Ilah al-Azzi, said the attack on Friday dawn targeted the family home of Taha al-Dharafi in Mahda district on the southwestern outskirts of Sa'ada city, located 240 kilometers north of the capital Sana'a, and left three women and six children dead, and three others injured.
The UNICEF resident representative in Yemen said four girls and two boys aged between 2 and 14 years were killed in the airstrike, but stopped short of condemning Saudi Arabia for the attack.
Earlier this year, UNICEF announced that at least 1,546 children had been killed and 2,450 others injured in the Yemen conflict.
Relano said on January 11 that some 2,000 schools across Yemen can no longer be used because they have been damaged, destroyed or are used as shelters or for military purposes.
The senior UN official called on all parties in the conflict to stop attacks on schools and protect children.
"Schools have to be zones of peace at all times, a sanctuary where children can learn, grow, play and be safe," Relano said. "Children should never risk their lives only to attend school."
Saudi Arabia has been incessantly pounding Yemen since March 2015 in an attempt to reinstate the fugitive Hadi, a staunch ally of Riyadh, and to undermine the Houthi Ansarullah movement. The Riyadh regime has, however, failed to reach its goals despite suffering great expenses.
The military aggression has claimed the lives of more than 12,000 people, mostly civilians.