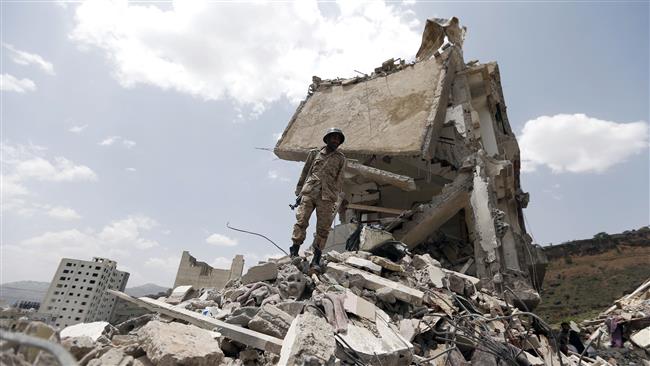 Al-Thawra Net
Saudi Arabia has successfully lobbied against the establishment of a commission of inquiry into allegations of human rights violations in Yemen, where Riyadh's war machine has been breathing fire during the past two-and-a-half years.
The UN Human Rights Council adopted on Friday a last-minute compromise resolution by consensus after heavy lobbying by a Saudi-led group of Arab states with Western powers.
The resolution, which calls for sending a group of "eminent experts" to war-torn Yemen, had initially sought the formation of an independent commission of inquiry after a proposal by the Netherlands and Canada. The adopted version includes amendments presented by Saudi Arabia and other Arab states.
Reports said that Riyadh had threatened to restrict trade and diplomatic ties with the council members that had backed the much more robust version. The Arab kingdom also publicly appreciated the UK, US and France for their cooperation in securing a compromise resolution. The three countries also support Saudi Arabia's deadly military aggression against impoverished Yemen.
On Friday, the council mandated UN High Commissioner for Human Rights Zeid Ra'ad al-Hussein to name members of the international team to the panel, whose job is to carry out "a comprehensive examination of all alleged violations and abuses of international human rights and other appropriate and applicable fields of international law" in war-torn Yemen.
Back in June last year, the UN blacklisted Saudi Arabia after concluding in a report that it was responsible for 60 percent of the 785 deaths of children in Yemen in 2015. A few days later, however, the world body announced that the Riyadh regime would be scratched off the list, pending a joint review with the Arab kingdom.
At the time, then UN chief Ban Ki-moon acknowledged that he was forced to remove Riyadh from the blacklist after the regime and its allies threatened to cut off funding to many UN programs. The move triggered an outcry from human rights groups.