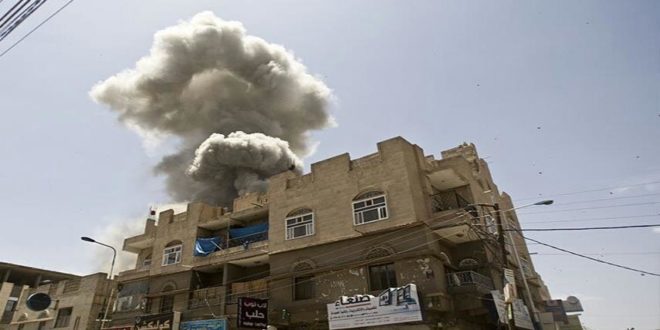 Al-Thawra Net
The Saudi-led coalition aggression warplanes continued to launch its criminal air strikes on a number of Yemeni provinces over the past 24 hours, according to a report combined by Saba News Agency.
In Hajjah province, the aggression warplanes waged 15 airstrikes on Harad and Medi districts, and six others on citizens' farms in Jar area of Abbs district.
In Jawf province, the Saud-led coalition warplanes dropped a cluster bomb on Maton district.
In Taiz province, the coalition fighter jets launched 12 raids on Khalid military camp in Mawza'a district, seven drone airstrikes on the same area, and another strike by a drone on Barah market in Maqbanah district.
In Lahj, Saudi-led air forces conducted an air strike on Makasob area of Kabita district.