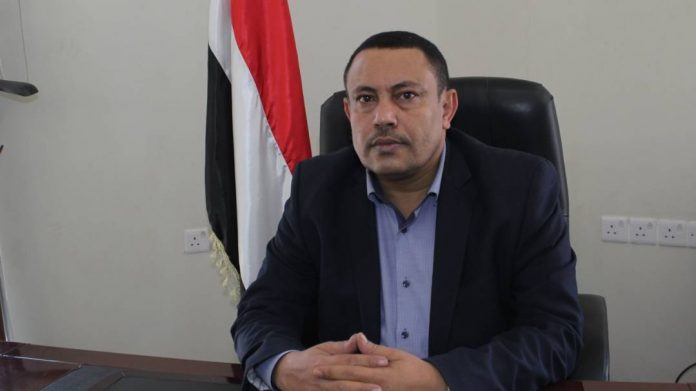 Al-Thawra Net
Information minister in the salvation national government, AbdulSalam Jaber on Friday condemned the systematic targeting of the Yemeni national media by the Saudi-led coalition  in which the latest the bombing the headquarter of Hodeidah coalition inst.
In a statement obtained by Saba News Agency, the minister said that attacking the Yemeni media by the coalition is a clear picture showing the weakness of the coalition and also reflects the state of confusion among the coalition members who are being defeated by the Yemeni army and popular committees in all fronts.
The Saudi-led coalition uses its media to cover their defeats and scandals on all field fronts, AbdulSalam Jaber said, adding that the coalition received military defeats in addition to media defeats as well.
He confirmed that the coalition forces Violate international covenants and laws, by the deliberately targeting of the civil infrastructures.
He called on the international community and human rights organizations to stand with the Yemeni people against the US-backed Saudi-led coalition and to condemn the continuous violations that have plagued them for more than three years.