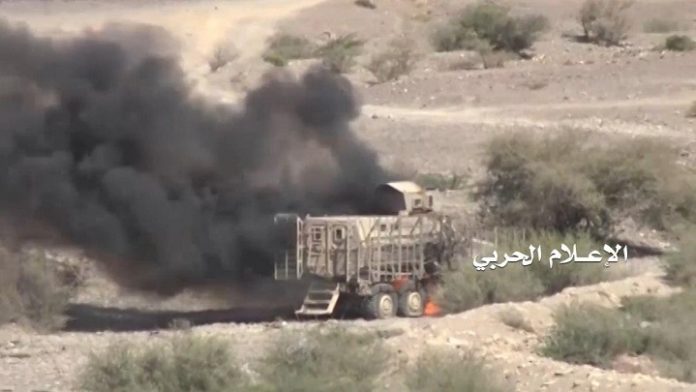 The heroes of the army and the popular committees destroyed three military vehicles of the forces of aggression in the West Coast and the Al-Ajashr desert .
A military source confirmed  that two military vehicles  loaded with the mercenaries were destroyed  with two guided missiles in western coast, and killed of those who were on board .
The source pointed out that the engineering unit destroyed a military vehicle for mercenaries in the desert of Al-Ajashr with an explosive device and  killed of those on board .