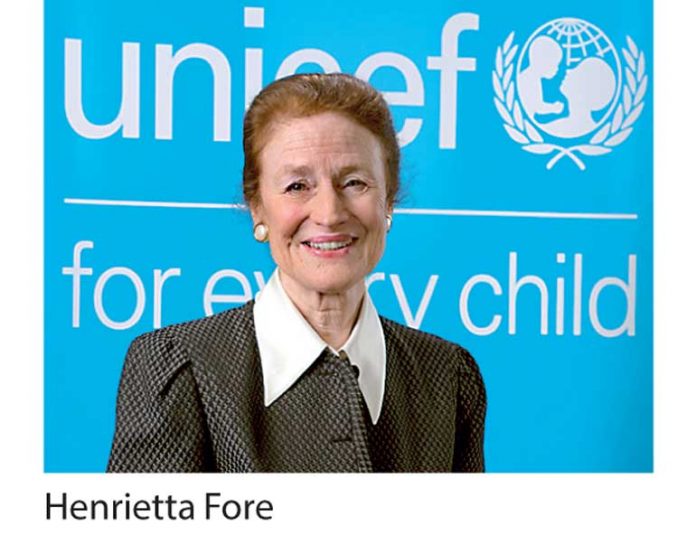 UNICEF called for an immediate end to attacks on water facilities and civilian infrastructure in Yemen, stressing that the war robbed the future of Yemen's children .
" UNICEF Executive Director Henrietta H. Fore said in a press release "Attacks on civilian facilities and services are unacceptable, inhumane and contrary to the basic laws of war. "
"Continuous violence and repeated attacks on the life-saving civilian infrastructure in Hodeidah pose a direct threat to the survival of hundreds of thousands of children and their families," she said . She also  pointed out that Yemen faces a severe shortage of drinking water .
UNICEF's Executive Director said the attack on water infrastructure undermines efforts to prevent cholera outbreaks and acute watery diarrhea in Yemen .
Henrietta renewed calls for all parties to the conflict to protect civilian's infrastructure in Yemen "No victor in the Yemen war, if it robs the future of Yemen's children," she said