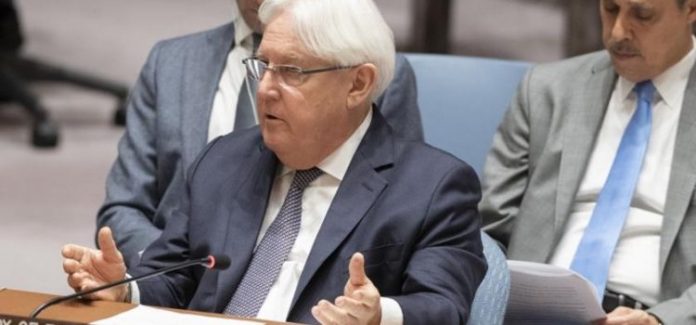 Al-Thawra Net
The UN envoy to Yemen, Martin Griffith, called on all parties to the dispute in Yemen to meet in Geneva next September, stressing the need to build confidence between all parties involved in the conflict.
"The planned Geneva meeting on Yemen will be an opportunity to discuss a framework for negotiations and confidence-building among all parties to the conflict in the Yemeni crisis," Griffith said in a speech to a UN Security Council session on Yemen.
Griffith added that there is an opportunity to achieve peace in Yemen, pointing out that he is holding discussions in the region before the Geneva meeting in order to push for a solution to the crisis away from fighting, which satisfies all parties.
He stressed his determination to reach a peaceful solution to the crisis in the port of Hodeidah, pointing out that he reached conclusions in this regard, describing it as "constructive".