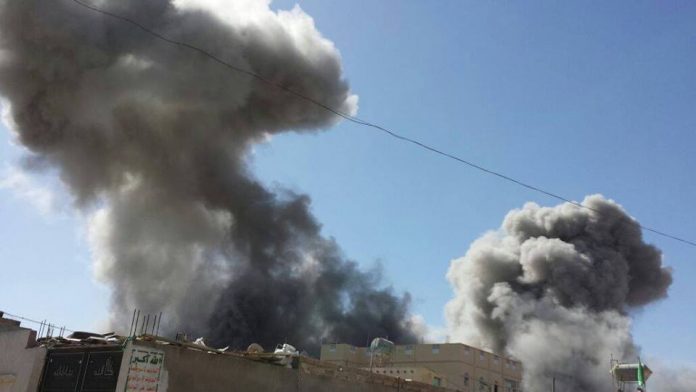 Al-Thawra Net
At least 24 people were killed and injured when the US-backed Saudi-led coalition warplanes launched over 60 air strikes on three Yemeni provinces over the past 24 hours, according to a report combined by Yemen Press Agency on Sunday.
In Hodeidah, the Saudi-led coalition warplanes waged over 40 air raids on the Kilo 16 area and its adjacent areas, injuring 19 citizens.
In the same province, 13 air strikes were waged on Jabal Melah in the district of Monirah.
In Marib, five citizens were killed including three women and a child, in two coalition air raids on Tadlas area in Sirwah district.
In Saada, the coalition warplanes launched two air raids on two houses in Dhaher and Baqim district.
Two others air strikes hit a Mosque and a citizen's house in Jahlah area, leaving huge damages.
Meanwhile, the Saudi rockets and artillery shells hit several residential areas in Ghamr , Razih border districts, causing damages to the citizens' farms and properties.