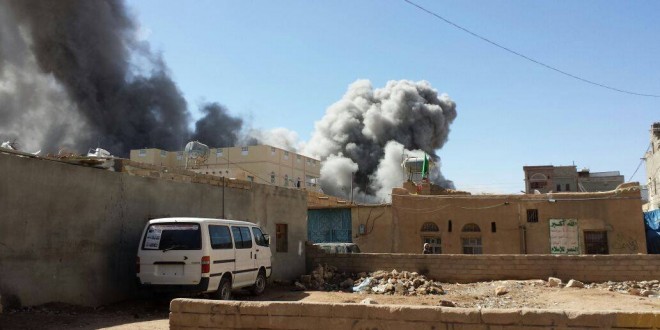 The Saudi warplanes  launched a series of raids and launched a rocket and artillery bombardment of homes and farms of citizens in Sa'ada, Al-Bayda and Jizan provinces during the last 24 hours .
A security source told SABA  that two passengers were injured after targeting a bus carried  them in the public road in the province of Al-Bayda .
The source said that the warplanes launched four raids on the camp Kahlan east of the city of Sa'ada and two raids on the directorate of al-Zaher .
The warplanes  also launched a raid on the directorate of Shada, and damaged the homes and farms of citizens with rocket and artillery shelling targeted various areas in the directorate. Similar shelling targeted  populated areas in the directorate of Baqam .
The source pointed out that the enemy aircraft launched three raids on Gara valley in Jizan .