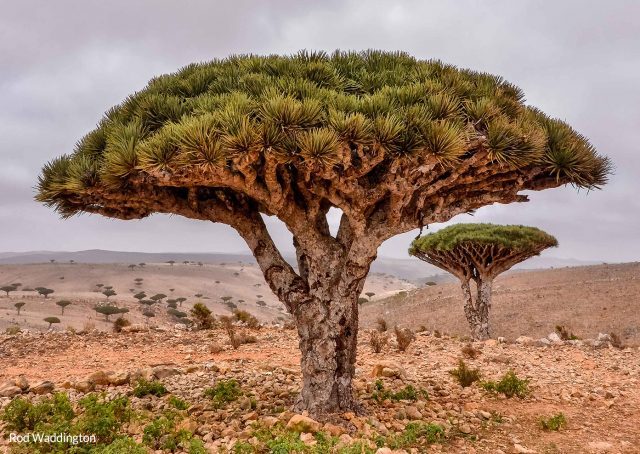 Al-Thawra Newt
Inside Arabia Magazine on Friday published a report confirming that the United Arab Emirates took control over Socotra after it has established a military base on the Yemeni island.
In its report, the specialist network on Arabian Peninsula asked about the reality of the humanitarian and economic assistance provided by the UAE, noting that it lays the foundation for the Future "secession" of the island from Yemen.
According to the report, the UAE uses the strategic location of the island protected by UNESCO to expand its regional strength.
The report said the UAE has sent millions of dollars to the island, revealing the true long-term intentions of the Gulf country to control Socotra.
According to the network, In fact, Socotra is strategically located in the middle of one of the world's most important oil trading routes. The UAE intends to become central to a future East-West trading route, according to academic Andreas Krieg. Socotra's location would enable the UAE to control the trade that goes through the Suez Canal and the Bab al-Mandeb Strait between Yemen and the Horn of Africa.
The UAE stationed tanks and troops on Socotra in May 2018, seeking to boost its presence and consolidate its power in the channel. In the same month, the UAE established a military base on the island, seizing Socotra's airport and seaport and building maritime infrastructure and communication networks.
The report explained that the UAE has conducted statistics for the Islanders, took a number of citizens to Abu Dhabi to receive free medical examinations, and even provided some special permits to work in the UAE.
As the island is home to extraordinary and unique flora and fauna, Abu Dhabi's move has been seen by some as a quest to transform Socotra not only into a permanent Emirati military base, but also an important holiday resort. Emirati businessmen are planning to build luxurious hotels across the island, according to McKernan.
The UAE has exploited the semi-absence and dysfunction of the Riyadh-backed government to strengthen its hold in south Yemen, Inside Arabia Magazine Network concluded.