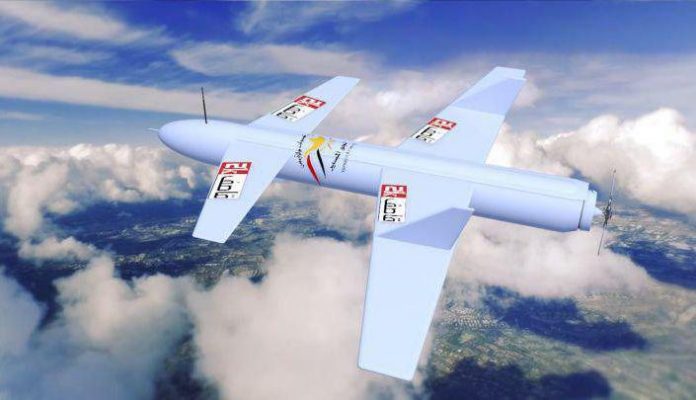 Al- Thawra Net
The Yemeni army spokesman Brigadier Yahya Sarie on Monday evening announced that Qasef-K2 drones carried out a wide-scale offensive on King Khalid Airbase of Saudi army in Khamis Mushayt are of Asir region.
"The drones hit warplanes' locations and other military targets in the Saudi air base with high accuracy," Brigadier Sarie said in a statement.
He added that the targeting of King Khalid Airbase came in response to the ongoing aggression and unjust siege and the heinous crimes committed by Saudi-led coalition against the Yemeni people.
This operation came less than 18 hours after the targeting of military sites at Saudi Abha International Airport at dawn on Monday, which led to the disruption of air traffic, according to the army spokesman.
On Sunday, a large-scale offensive was carried out by the Yemeni army drones on military sites at Najran Airport, targeting the control room of unmanned aircrafts and their hangars.