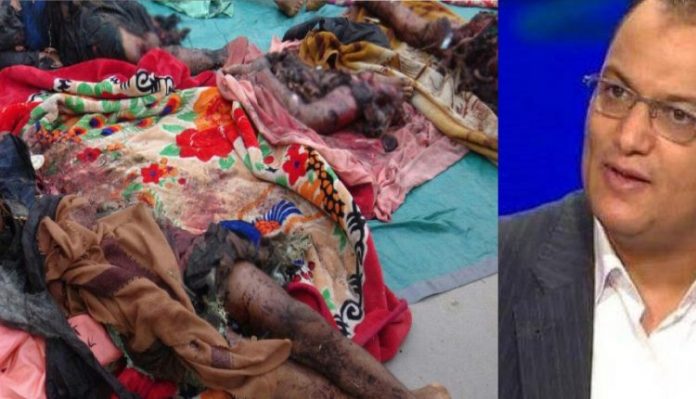 Al- Thawra Net
Abdulmalik al-Ajri, a member of the national negotiation delegation, has said on Monday that the suffering of Yemenis from the Saudi-led coalition and the UAE are similar to the suffering the Palestinians go through at the hands of the Zionist entity.
"The countries of aggression view every free Yemeni as a legitimate target for killing, and look at Yemen with the same eyes that Israel is looking at Palestine," al-Ajri said in a tweet on Monday. "The new massacre in Qataber market in Saada added to the coalition's crimes record, which is full of serious crimes."
"What the countries of aggression must be aware of, is that the plight of the Yemeni people […] will not last long," he added.
He stressed that the Yemeni people will not forgive the countries of aggression or forget a single drop of spilt blood.
"We will hold the rulers of the aggression countries accountable sooner or later, and they will pay a heavy price that the United States of America can not protect them from," he concluded.