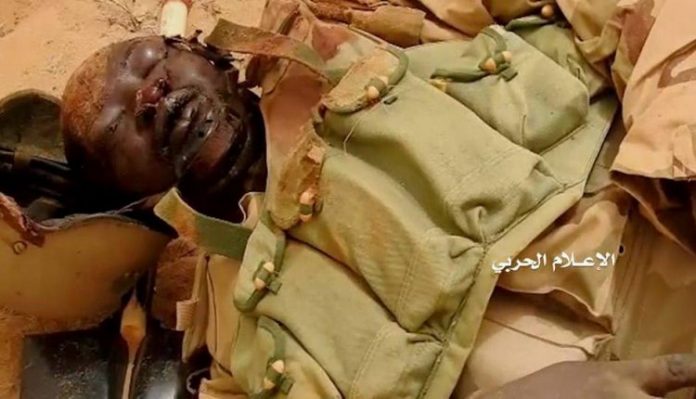 Al- Thawra Net
The Sudanese army's losses in Yemen are mounting, surpassing thousands of dead and wounded, according to reports.
"Fourteen Sudanese mercenaries were killed and nine others were injured in missile attacks launched by the army and Popular Committees at a recently established camp in Al-Taina, west of Hiran district," Brigadier Yahya Sare'e said in a brief press release on Friday night.
"The 23 Sudanese soldiers who were killed on Friday added to the 26 troops who have been killed in sniper attacks in July by the army snipers unit on various fronts," he added.
Yemeni sources have confirmed that the losses of the Sudanese Janjaweed has exceeded thousands of dead and wounded between the beginning of their participation in the Saudi-led coalition and the end of 2018.