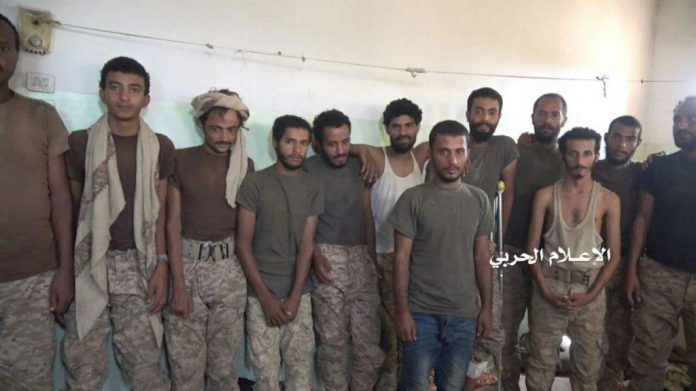 Al- Thawra Net
The number of the Saudi-led aggression coalition's prisoners, who were captured by the Yemeni army in Asir during the last few days, has increased to more than 70.
Head of the National Committee for Prisoners' Affairs, Abdulqader al-Mortadha, said that the army attacked sites of the coalition in al-Dair area of the province and arrested dozens of the mercenaries.
Last week, the army carried out an attack on sites of the mercenaries in al-Dair area, killing, injuring dozens and capturing others.