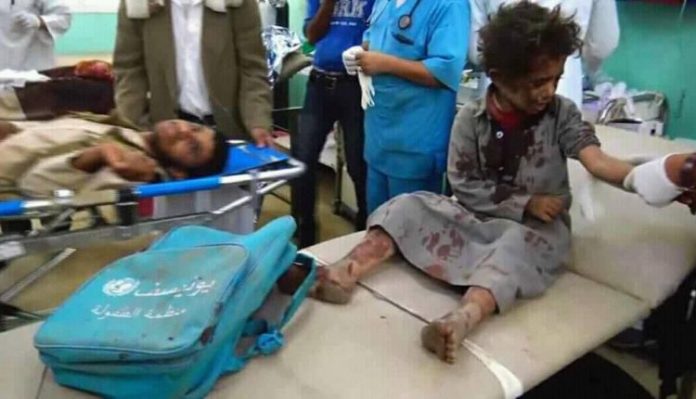 Al- Thawra Net
More than 300 children have died in fighting across Yemen in the past year, ever since an airstrike hit a bus in Sa'ada killing 41 school children in August 2018.
335 children have been killed by violent attacks including airstrikes, mines and shelling since the Saudi attack on a Yemeni schoolbus on 9 August 2018. This total is equivalent to another eight buses being hit. Many more children have died from hunger and disease, according to the UN, in a massive humanitarian crisis stoked by the conflict..
Since the latest figures were published, more children have been killed or injured. Just last week an attack on a market killed at least 10 civilians, including children, in Sa'ada while in Taizz, five children were injured by shelling.
Airstrikes and shelling in Al Dale'e in May have also killed 10 children. In March, five children were killed in clashes in Taizz city, while an attack on the Kushar district of Hajjah governorate killed 14 children. Over the year, there have been a total of thirty incidents of Saudi-led attacks involving schools and eighteen more involving hospitals.