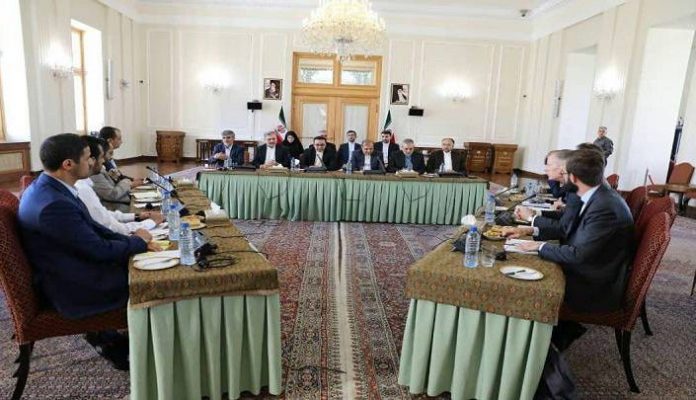 Al- Thawra Net
The Yemeni delegation visiting the Islamic Republic of Iran, headed by the head of the national delegation and spokesman for Ansarullah, Mohammed Abdulsalam has met with ambassadors of a number of European countries in Tehran on Saturday.
During the meeting, the delegation discussed with ambassadors of "Britain, Germany, France and Italy" several issues related to Yemen.
The meeting, which was attended by representatives of the Iranian side, also addressed  a number of key issues related to the situation in Yemen and the region in general.
The meeting stressed a number of issues, the most important of which are support for a political settlement and a comprehensive political solution as the only way out of the war in Yemen, the need to intensify efforts to support humanitarian activity and provide assistance to the Yemeni people.
It was also emphasized that all initiatives and proposals to support the Stockholm Agreement were dealt with positively.