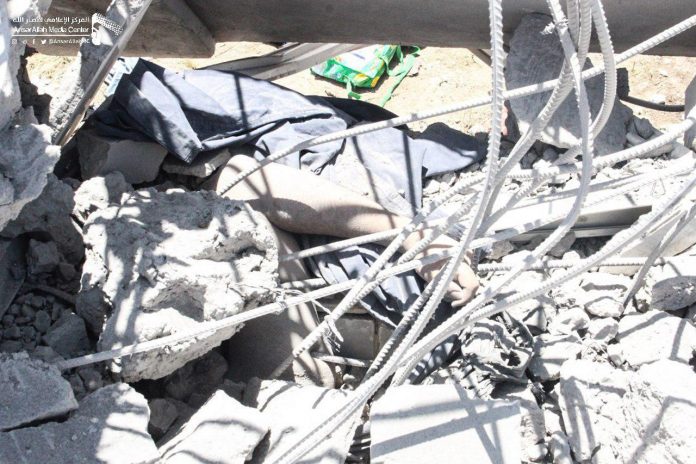 Al- Thawra Net
The Al-Masirah news channel has on Sunday released video footage showing the aftermath of Saudi-led aggression air strikes attacks on a center holding prisoners of war in Dhamar province.
The video showed the horrific scenes of the latest crimes committed by the Saudi-led aggression coalition against its own prisoners of war when it launched several airstrikes.
The footage also showed the rescue teams recovering dozen of dead victims from under the debris. Some survivors were also pulled out from the rubble, often with serious injuries.
The International Committee of the Red Cross (ICRC) said that at least 130 prisoners were killed.
"The facility held around 170 detainees. Forty of those detainees are being treated for injuries; the rest are presumed killed, though no toll has been confirmed," it said in a statement.
The ICRC rushed to the scene in the city of Dhamar with medical teams and hundreds of body bags.
"The location that was hit has been visited by ICRC before," Rauchenstein told AFP from Dhamar. "It's a former college building that has been used as a detention facility for a while."
"What is most disturbing is that (the attack was) on a prison. To hit such a building is shocking and saddening – prisoners are protected by international law."
ICRC teams collecting bodies were "working relentlessly to find survivors under the rubble", he said, but cautioned that the chances of finding any were very slim.