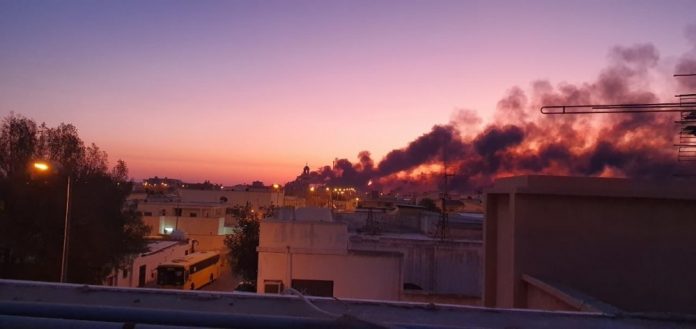 Al- Thawra Net
Air Force of the Yemeni Army and Popular Committees, Saturday morning carried out a large-scale operation with 10 drones, targeting Abqaiq and Khurais refineries east of Saudi Arabia. The operation is called the "Second Deterrent Balance Operation".
The Armed Forces spokesman Brigadier Yahya Sare'e in a televised statement confirmed that the air force targeted the Abqaiq and Khurais refineries which are affiliated to Aramco in eastern Saudi Arabia.
He confirmed that the operation hit its target accurately, causing massive fires in the fields.
Armed Forces spokesman pointed out that targeting Abqaiq and Khurais fields comes within the framework of legitimate response to US-Saudi crimes and siege since 2015.
Brigadier Yahya Sare'e explained that the operation came after an accurate intelligence operation and honorable cooperation from inside the Kingdom. He added that the operation is one of the largest operations that targeted the Saudi Depth.
The Armed Forces spokesman vowed the Saudi regime that our operation will expand and to be more painful as long as its aggression and siege continue, stressing that there is no solution for the Saudi regime but to stop the aggression and siege on our country.