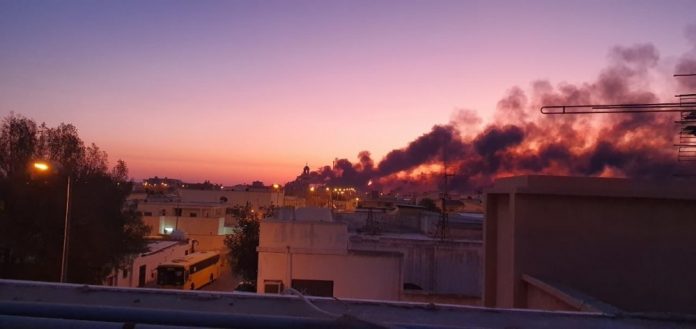 Al- Thawra Net
Saudi Arabia issued a statement about a fire broke out on Saturday at a Saudi Aramco facility in the eastern city of Abqaiq, noting that it was the result of drone attacks.
"At 4:00 a.m. on Saturday, Aramco's industrial security teams started to control two fires broke out at two of the company's factories in Abqaiq province," the interior ministry spokesman said, noting that it was "the result of being targeted with drones."
السيطرة على حريقين في معملين تابعين لشركة أرامكو بمحافظة بقيق وهجرة خريص نتيجة استهدافهما بطائرات بدون طيار "درون" ، والجهات المختصة تباشر التحقيق في ذلك.

— وزارة الداخلية (@MOISaudiArabia) September 14, 2019
Abqaiq is located 60 kilometres southwest of Dhahran in the eastern region of Saudi Arabia. It is home to the world's largest oil refinery.
Sanaa announced on August 17, 2019, that it had carried out the "largest operation" since the start of the Saudi-led coalition's military campaign in Yemen, targeting an oil field and an Aramco refinery in the kingdom's eastern region.
To date, the war in Yemen has displaced hundreds of thousands of people from their homes, towns and villages, the spread of infectious diseases and famine in some areas, and significant destruction of infrastructure.
According to statistics from UN agencies and organizations, hundreds of thousands of civilians have been killed and injured, as well as deteriorating humanitarian conditions, outbreaks of diseases and epidemics, particularly cholera, and a decline in cash reserves.