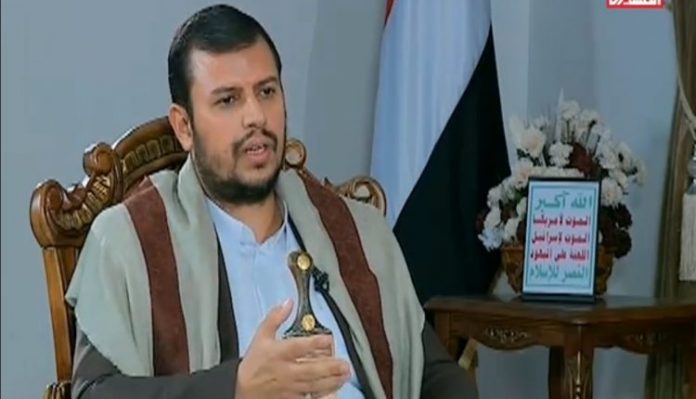 Al- Thawra Net
The leader of Yemeni Revolution, Sayyid  Abdulmalik Badreddine al-Houthi  has on Tuesday met with UN envoy to Yemen Martin Griffiths. This was confirmed by the official Spokesman for Ansaruallah, Mohammed Abdulsalam.
According to the official spokesman, they discussed the prospect of a comprehensive political settlement in these favorable conditions,  the means of humanitarian,  economic treatment and all that has to do with the suffering of the Yemeni people as a result of the blockade imposed by Saudi-led coalition and its repercussions.
During the meeting, the leader of the revolution confirmed the continuation of efforts to achieve peace and stability.
He deemed the initiative presented by the President of the Supreme Political Council, comes within the framework of this concern and pushing the trend towards stability and comprehensive political dialogue, as a motivation for the other side to take the advantage  from it and to stop the aggression and lift the blockade.
He referred to the humanitarian steps recently presented by the National Committee for Prisoners' Affairs in Sana'a, and the repeated initiatives to free hundreds of prisoners unilaterally.
" This proves in practice that we have sought to end the suffering of the prisoners from a humanitarian point of view, Sayyid said.
"It is important that this step should be met with similar steps that will lead to a comprehensive movement of the humanitarian file in order to reach the full exchange of prisoners and detainees and lead to the end of this humanitarian file," he stressed.