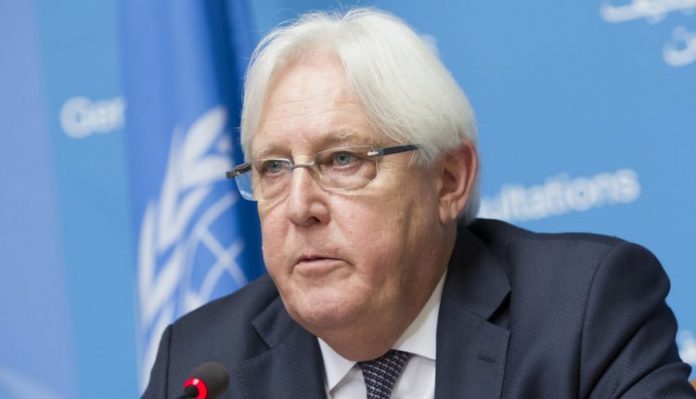 Al- Thawra Net
The United Nations Secretary-General's Special Envoy to Yemen Martin Griffiths has welcomed Sanaa's unilateral initiative to free detainees held in Yemen, calling on all parties to ensure the safe return of the released to their homes.
"I hope that this step will be followed by further initiatives that will facilitate the exchange of all detainees in connection with the conflict, in accordance with Stockholm Agreement," Griffiths said in a statement.
He called on the parties to meet as soon as possible to resume discussions on future exchanges according to their commitments within the framework of the Stockholm agreement.
The UN envoy expressed his gratitude to the ICRC and its active role in this regard.