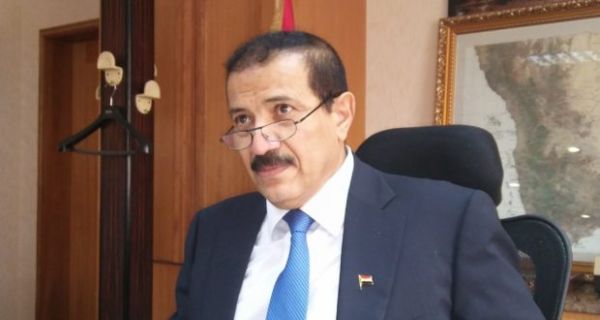 Al- Thawra Net
Yemeni Foreign Minister, Hisham Sharaf, explained all the points of the peace initiative launched by President Mahdi Al-Mashat to stop targeting Saudi territory, stressing that Sana'a is ready for dialogue with the internal and external parties to resolve the crisis.
Minister Sharaf stressed: "We are committed not to target facilities and targets available to us in the Kingdom and the UAE and not only in the Kingdom and therefore we have given them a space of time and we wait this space of time and sent what is useful to our initiative to all countries of the world."
In an exclusive interview with Al-Alam TV, he further stressed that the country is stronger than before, warning the countries of the coalition of aggression with the risk of not benefiting from the peace initiative. He explained that targeting Aramco is part of the military plans drawn up by Yemeni forces to strike the Saudi depth.
He also rejected any US aggression against the Islamic Republic in Iran, stressing that Sana'a stands by Tehran in any confrontation or US aggression. He also pointed out that Iran is a friendly and brotherly country and that his country has relations with it and that this relationship will remain good, stressing that Sana'a will stand by all the countries that helped it.
Sharaf rejected the US attempt to militarize the GCC states, pointing to the existence of another axis, including Yemen, which could abort the US attempt that would benefit Washington and Britain and harm the countries of the region.