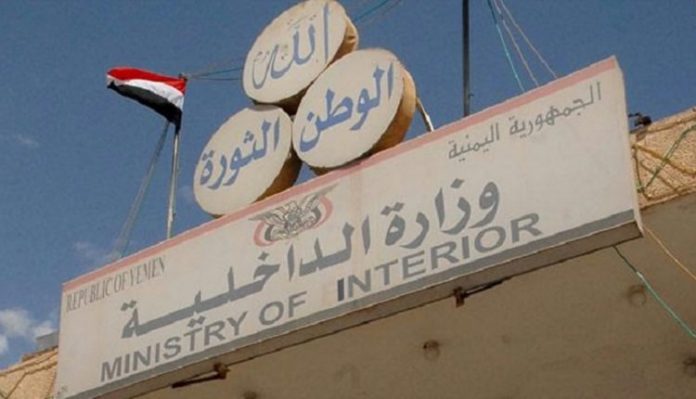 The Ministry of Interior announced that it prevented and stopped  296 plans hostile to the forces of the Saudi-American aggression and its collaborators over five years of aggression against Yemen, of which 23 were planned in 2019 only to target the home front.
In a press conference of the Ministry of Interior in the capital, Sana'a,  the ministry's leadership presented the security achievements since the beginning of the aggression. The statement  mentioned that many terrorist cells belongs to "Al Qaeda and ISIS organization" were detected, including 13 cells, and the failure of 15 crimes related to state security during 2019.
The Ministry's spokesman pointed out at the press conference that the total explosive devices planted by organizations linked to the aggression were discovered and dismantled 1458 packages since the beginning of the aggression, and were targeting public roads, markets, citizens 'homes, and mosques.
According to a spokesman for the Ministry of the Interior, significant security achievements have been achieved in excess of 45,930 achievements since the beginning of the aggression.