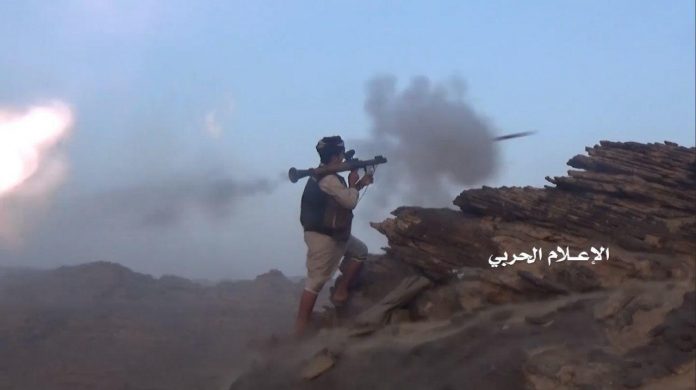 Al- Thawra Net
The Yemeni army and popular committees  repelled on Monday evening an attack carried out by mercenrires hired by  Saudi-led aggression  in Asir region, a military official told Saba News Agency.
The army killed and injured dozens of the mercenaries during foiling their attack in Raboua'ah area, the official said.
Earlier in the day, فhe army forces foiled the mercenaries' attack toward army's positions in Majazah front, inflicting heavy casualties in their ranks.