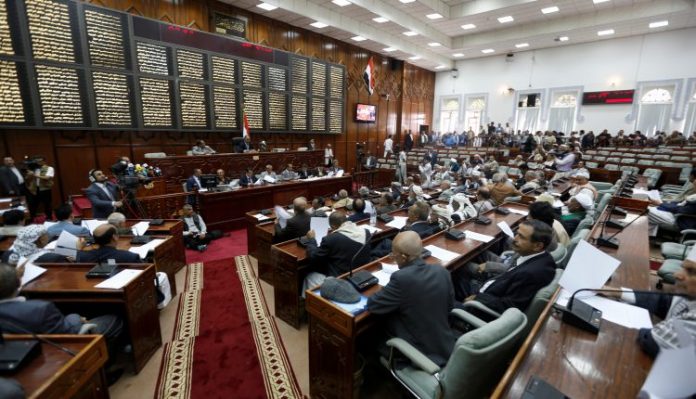 Al- Thawra Net
The Yemeni Parliament on Monday listened to the recommendations of the Information, Culture and Tourism Committee in the framework of its supplementary report on preserving historical cities.
In his regard, the Parliament decided to direct a number of recommendations to the government after the commitment of the government side to implement them.
In its meeting, headed by Speaker Yahya Ali al-Ra'i, the Parliament also listened to a proposal draft work plan of the permanent committees of the House, submitted by the member Murtada Abdulkarim Jadban.