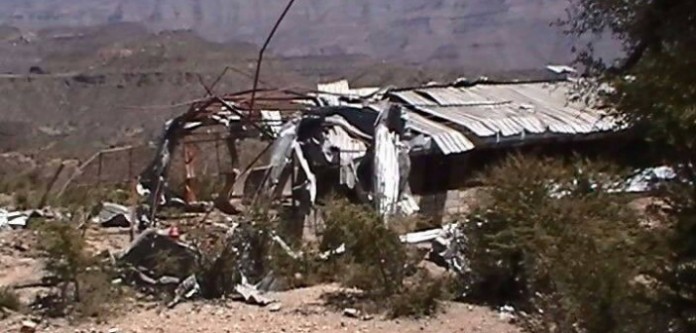 The invaders and traitors continued to violate the ceasefire agreement in Hodaydah Governorate, while the brutal aggression launched three raids on Assir during the past 24 hours.
A security source in Hodaydah stated that the aggression aircraft flew in the sky of the city of Al-Hodeidah, while the forces of aggression bombed the international airport with artillery.
The source pointed out that an infiltration attempt by the invaders west of Maghari village in the Hayss district had been foiled, and that the invaders and traitors were shelled with five mortar shells northeast of Hayds district.
The source confirmed that a number of citizens' homes were damaged as a result of the bombing of the aggression forces with more than 20 shells on the Quresh area, south of al-Jah, in the Beit al-Faqih district.
The source pointed to the intensive targeting of machine guns at the homes and properties of citizens in the Kilo 16 area of ​​the Al-Duraihmi district, and a number of them were damaged.
The source pointed out that the aggression launched a raid on Al-Gharbiya  and two raids on the Al-Sharqiya court in Assir.
The source condemned the aggression forces' continued targeting of residential areas and the continuing breach of the ceasefire in Hodeidah .The source called on  United Nations and the International Security Council to assume their humanitarian, moral and legal responsibilities and work to stop the mass killings committed by the brutal aggression against civilians in Yemen.