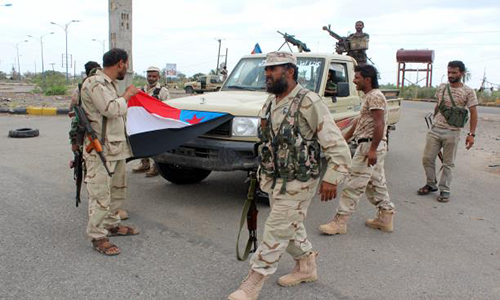 Hadi forces in Abyan announced their securing of the international road between Shabwa and Aden. This comes in light of the battles with the Transitional Tribes in Shabwa.
The Third Brigade Presidential Protection pointed out  that its forces stationed in Al-Mahfed managed to advance to the Al-Aram area in Shabwa, after the Transitional gunmen took control of this area located on the international road.
This development would join forces with Hadi in Shabwa with those stationed east of Abyan to Marib, which indicates the efforts of Hadis' forces fighting  to advance with the Transition Council in Shabwa progress towards Aden in light of the failure to implement the Riyadh agreement.