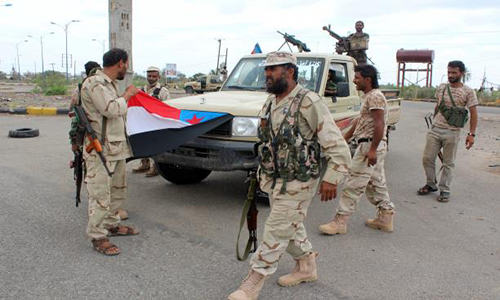 The UAE-backed Southern Transitional Council (STC)'s militias at dawn on Wednesday took a number of women after storming their house in the port city of Aden, southern Yemen.
Local sources said that members of the STC militias aboard more than 30 military cars stormed al-Subaei family's house in al-Mualla area in Aden, and arrested a housewife and one of her daughters and jailed them in one of their prisons.
The sources confirmed that the detention of the mother and her daughter comes against the background of the murder of a citizen named Ahmed al-Bakri, because of scattering rain water on the woman while he was passing by his car next to her earlier in this week.
Despite his apologizing to the woman at the time, al-Bakri was killed by unknown gunmen, who came at another time and opened fire at him in front of al-Mualla police station, which is run by the STC militias, and left the place without any interference from the militias