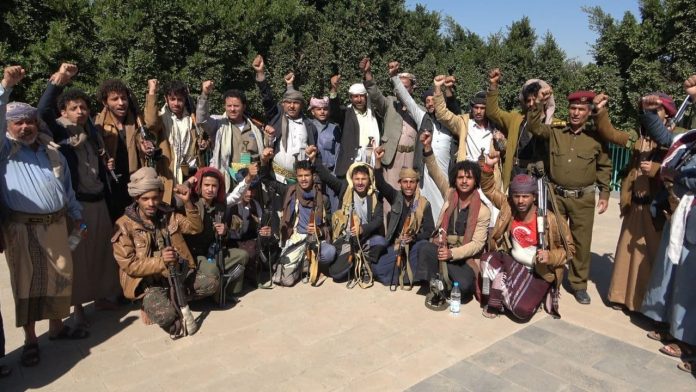 The National Center for Returnees received on Tuesday in Sana'a 11 deceived soldiers who returned from Marib front.
Among the returnees the commander of the third battalion, the so-called 126th Brigade, Lieutenant Colonel Ala'a Abdo Ali Saeed, and Deputy Corner arming the so-called Third Brigade commander Major storm Mahdi al-Jomaiye leader.
During the reception, the soldiers explained that the aggression and its mercenaries had evaded from many locations in Marib province.
They indicated that the mercenaries are dying and that Marib will soon return to the homeland.
They expressed their thanks to the tribes of Marib refusing to stand by the aggressors and mercenaries, recording honorable patriotic stances alongside the national forces that defend the homeland and the Yemeni people