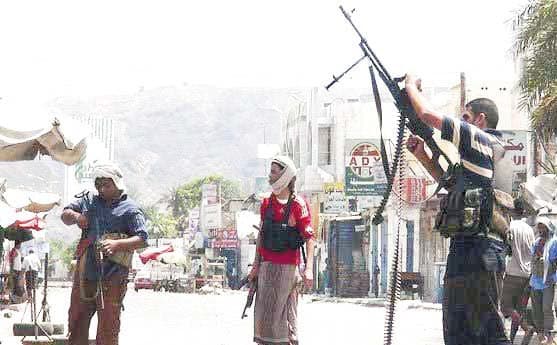 The Media Center for the Southern Provinces indicated that the organized crime rate in the occupied southern provinces amounted to more than 1,448 crimes during the first quarter of this year.
According to a statistical report, the crimes varied between assassinations, armed clashes, kidnappings, arrests, racist crimes, seizing freedoms, travel bans, raids of homes and shops, assaults, and using force for the dispersal of peaceful demonstrations.
The report attributed the main causes of insecurity and high crime rates in the occupied provinces to the complete absence of public security and the proliferation of terrorist organizations, as well as the escalation of armed conflicts between mercenaries of aggression.
The report indicated that the assassination crimes amounted to 235 assassinations, while the number of arrested victims reached about 117 people, in addition to the recording of 61 crimes of kidnapping citizens, including women and children.
It pointed out that the city of Aden witnessed 46 horrific explosions, especially after the return of the Hadi government.
According to the report, armed clashes in Aden were 73 crimes, in addition to 28 crimes of house raids and armed incursions in Aden, Shabwah and Hadhramout provinces
It stated that the armed militias loyal to the aggression coalition practiced extortion crimes amounted to about 38 crimes.
The report stated that 37 crimes of assaults against peaceful protesters, 7 crimes of enforced disappearance of citizens, and two crimes of smuggling prisoners from prisons were committed in the southern provinces.