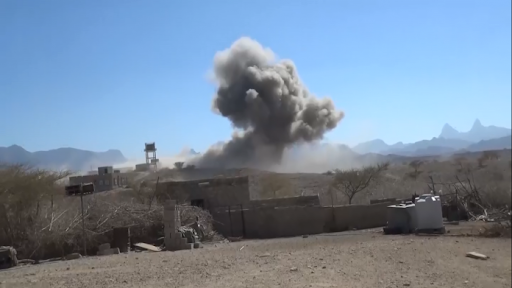 At least one citizen was killed and seven others wounded on Friday when Saudi-led aggression warplanes waged airstrikes on Marib province, a security source said.
The security source confirmed that the airstrikes on Rahbah district targeted citizens while working in the area of Faj Naqa, killing one citizen and injuring seven others in an initial toll.
According to the Security source, the aggression warplanes launched seven airstrikes on Sirwah district, five others on the districts of Medghal and Majzar, while two airstrikes on Rahbah district in Marib.
Meanwhile, the aggression aircraft conducted seven airstrikes on the district of Khub Washaef in Jawf province.