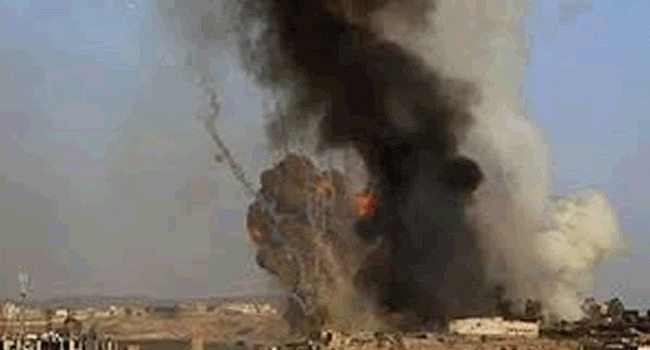 The aggression forces  continued to violate the UN-ceasefire agreement in Hodeida province, a military official said on Wednesday.
The official pointed out that the aggression forces committed 183 violations, including the creation of combat fortifications in al-Jabaliya area.
He said the aggression forces carried out 20 violations of rocket and artillery shelling of 184 rockets and shells and 150 different bullets on different areas of Hodeida.
The official added 2 spy planes of the aggression forces launched raids on al-Jah and 6 spy planes flew over Kilo 16, al-Jabaliya, al-Jah and al-Tuhaita areas.
On the other hand, the aggression forces launched 17 raids on Serwah district in Marib province, and a raid on each of al-Maraziq area in Khab Washa'af district, and aal-Aqsha area in al-Hazm district in Jawf province, according to the offiical.