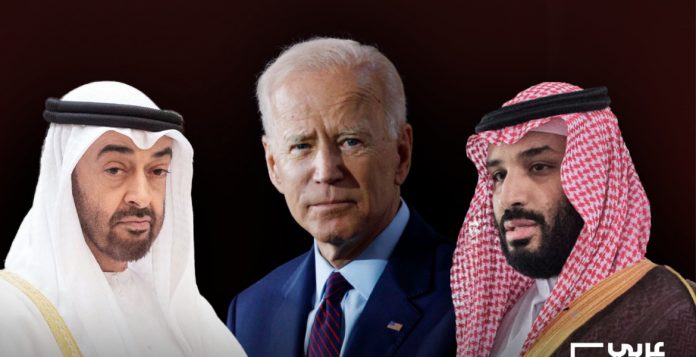 The United States lifted the embargo on arms sales to Saudi Arabia and the UAE, the two allies in the war on Yemen, after a few months of stopping their deals, indicating US efforts to prolong the war, despite indications of an imminent breakthrough.
The Washington Post quoted US officials as saying that the Pentagon is currently studying arms deals to support Saudi Arabia in what it described as defending itself against attacks by what it described as "the Houthis."
The newspaper pointed out that the new administration in the United States has formed a team that includes military experts known as "the Tiger", with the aim of strengthening Saudi Arabia's military capabilities.
The US move towards Saudi Arabia coincided with a similar move towards the UAE, which was revealed by Reuters, citing US officials who spoke earlier about arms deals, including F-35 aircraft and attack drones.
Biden administration decided at the beginning of this year to stop arms deals concluded by the Trump administration with Riyadh and Abu Dhabi in the context of what it described as pressure to stop the war on Yemen; however; canceling the decision to ban arms sales at a time when the region is in negotiations to end the war on Yemen would abort any progress in this The trend is to bring the situation back to the escalation square.