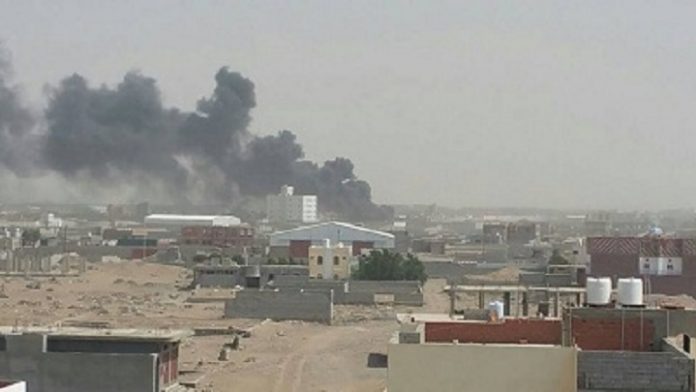 The aggression forces continued to violate  the UN-sponsored ceasefire agreement in Hodeida province, a military official said.
The aggression warplanes launched 10 airstrikes on 3 provinces over the 24 past hours.
The official added that  the aggression forces committed 278 violations including infiltration attempt in Hays and 3 raids of spy plane on al-Jabaliya and 10 spy flights in the airspace of Killo-16, Hays, and al-Jabaliya, said the official.
10 violations of artillery shelling for 48 shells and 254 violations with different bullets were committed .
The official stated that the warplanes carried out 4 raids on the vicinity of the city of Sa'ada, and 2 raids on the area of Bani Mu'ath in the district of Sahar.
He pointed out that the warplane carried out a raid on the district of Khab Washa'af in Jawf province, and 3 raids on al-Wahbiyeh area of Al-Sawadiya district in Bayda province.