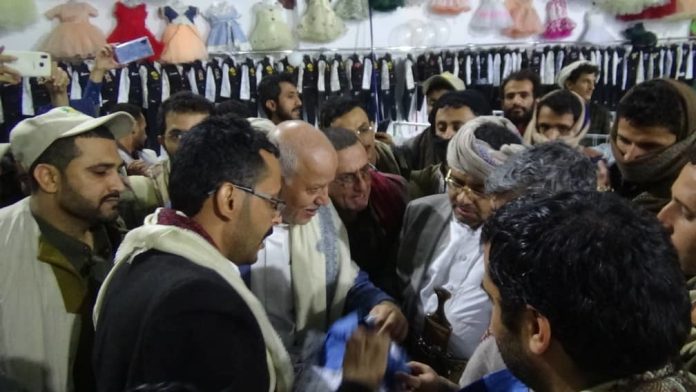 Member of the Supreme Political Council Mohammed al-Houthi and Ibb governor Abdul Wahid Salah have inaugurated Eid Charity Clothing exhibitions project.
The project is implemented by the General Authority for Zakat (GAZ) in the province.
Nearly 100,000 poor and needy families in 16 districts of the province will be benefited from the project.
Al-Houthi called on merchants and capital owners to hand over Zakat to be disbursed in its legitimate channels and to fulfil their religious role and duty towards these poor, needy and displaced to alleviate their suffering especially in the holgy month of Ramadan.