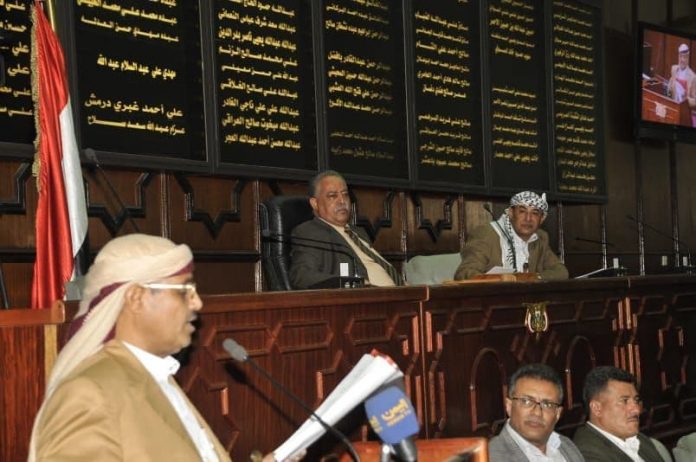 The Parliament, in Sunday session chaired by Parliament Speaker Yahya Ali Al-Ra'i, listened to the letter of President of the Supreme Political Council, Mahdi Al-Mashat, regarding Yemen's allocation of Special Drawing Rights (SDRs), which are equivalent to 600 million dollars.
The President's letter is concerning the negotiations taking place with the International Monetary Fund and the branch of the Central Bank of Yemen in Aden to enable the branch to use and spend the units, which will have negative effects and serious complications that would increase the suffering of the Yemeni people.
The letter asked the Parliament to study the issue in accordance with the role entrusted to its work in this regard and to ensure the protection of the rights of the Yemeni people and not burden Yemen any responsibilities or obligations as a result.
The Parliament referred the letter of the President to the Financial Affairs Committee to study its content and submit a report.