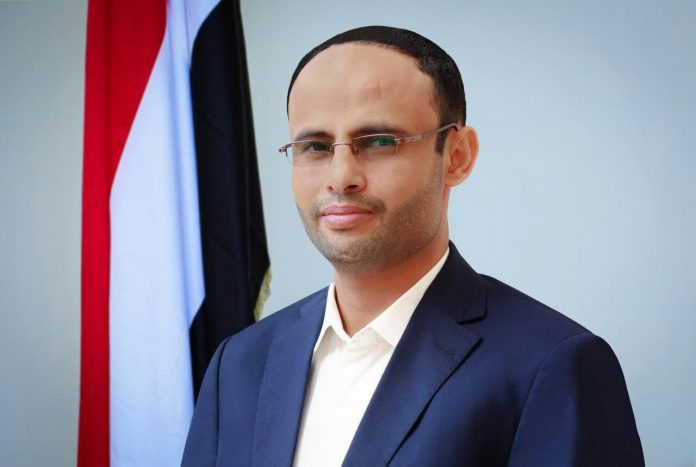 The President of the Supreme Political Council, Mahdi Al-Mashat, met on Sunday Deputy Prime Minister for Services and Development Affairs, Dr. Hussein Makbouli.
President Al-Mashat was briefed on the results of the report of the Supreme Committee to confront the flood damages that visited the provinces, the results of the evaluation it reached, and the plans to confront the effects of the floods and avoid any damages.
During the meeting, the officials discussed aspects related to improving the level of service and development performance, what state institutions have achieved in this aspect, and the difficulties facing the workflow as a result of the continued aggression and siege.
The officials also touched on the suffering of the people of Hodeidah province due to the heat wave that the province is witnessing this summer, in light of the continued detention by the forces of the US-backed Saudi-led coalition aggression of the diesel ships of the power station, which reflects the abandonment of the aggression coalition on all human values, norms and international laws.
President Al-Mashat called on the United Nations to assume its responsibility and compel the coalition of aggression to release the diesel ships to alleviate the suffering of the people of Hodeidah.