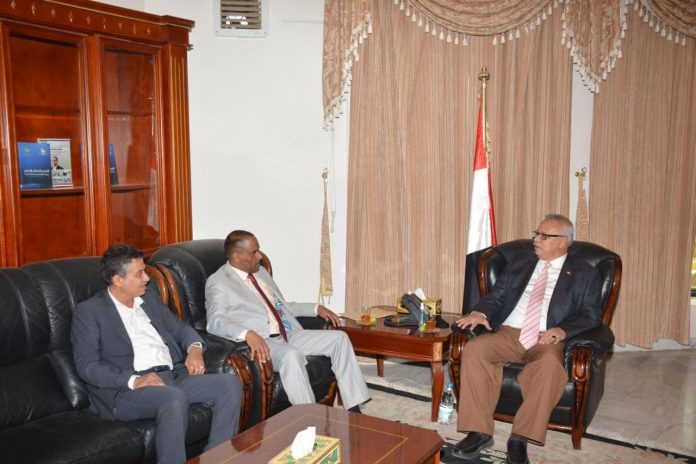 Prime Minister Dr. Abdulaziz bin Habtoor on Saturday received a comprehensive report on the current situation on Socotra Archipelago province and the suspicious activities of Saudi-led aggression countries and their agents in the province.
This came during his meeting in Sana'a with the Governor of Socotra, Hashim Al-Socotri, who briefed him on the latest developments in the province, which is under "the Emirati-Saudi occupation."
The report pointed to the positions of the free people of Socotra who reject and resist these criminal practices against the archipelago, the sovereignty of the Republic of Yemen and the security of maritime navigation.
The Prime Minister praised the governor efforts to follow up the conditions of the province, and the national activity of the province people and their opposition to the occupation, its mercenaries and its projects.