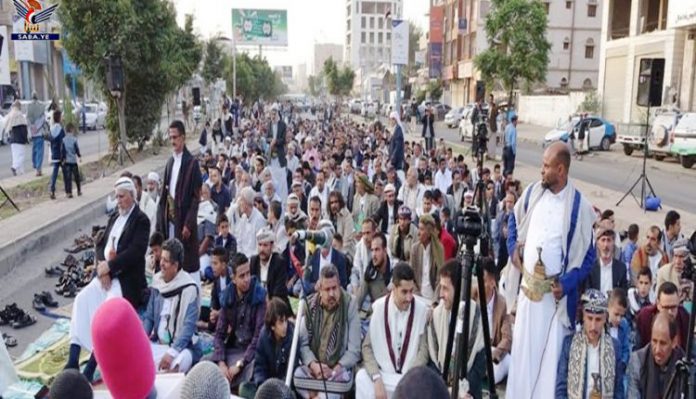 Dozens of the Yemeni Petroleum Company's employees denounced on Tuesday the continued piracy and the detention of oil derivatives ships by the US-backed Saudi-led aggression coalition.
This came during a protest rally held in front of the United Nations office in Sana'a.
The protesters called on the international community and the United Nations to quickly release the detained fuel ships to prevent a humanitarian catastrophe after many service sectors stopped providing their services to citizens.
They stressed that the aggression's continued detention of oil derivatives ships and preventing them to Hodeidah port, is a flagrant violation of all international and humanitarian laws.
The participants pointed to the importance of exposing the piracy on fuel ships carried out by the US Navy at sea for more than a year, which cost the Yemeni people tens of billions of large fines.
The rally condemned the UN's bargaining with the Yemeni people's necessary needs of oil derivatives and the continuation of the blatant international silence on the damage inflicted by the aggression on institutions and service sectors.
They called on activists and human rights defenders in the world and humanitarian and human rights organizations to assume humanitarian responsibility and work to lift the siege, as well as to expose American piracy on oil derivatives ships.