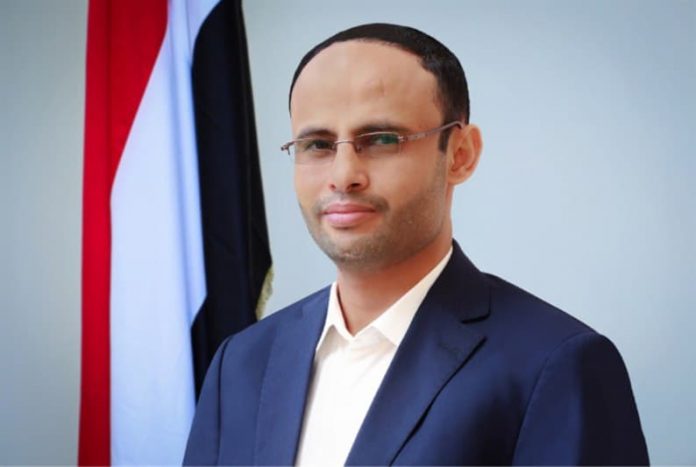 President Mahdi Al-Mashat praised the qualitative victories achieved by the heroes of the Army and Popular Committees in various fields and fronts.
President Al-Mashat pointed out that victories and heroic epics they are making in order to defend the homeland and confront the US-Saudi aggression and its tools are a source of pride for the Yemeni leadership and people.
He stressed that successive victories achieved against the forces of aggression will be written by history in its brightest pages and will remain a beacon for generations to inspire the meanings of sacrifice and redemption.
President Al-Mashat pointed out that steadfastness of the Yemeni fighters on various fronts has thwarted the bets of the forces of aggression and their plans aimed at undermining the unity, security and stability of Yemen. The omens of victory are looming on the horizon thanks to the massive sacrifices they make in defense of the homeland, he added.