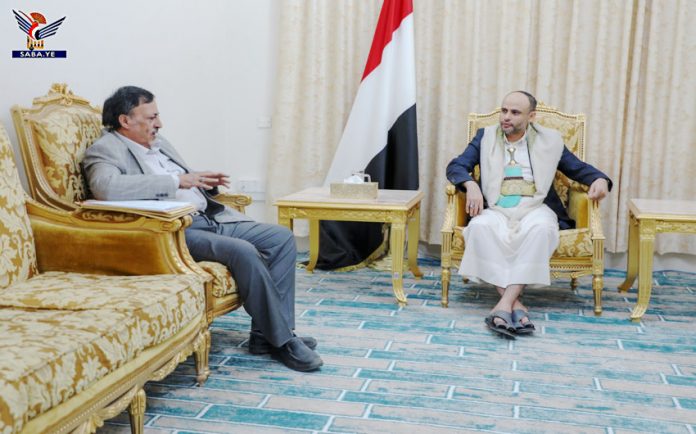 President of the Supreme Political Council, Mahdi Al-Mashat, on Saturday stressed the importance of redoubling efforts to improve the level of legal performance and avoid deficiencies.
This came during his meeting with Minister of Legal Affairs, Dr. Ismail Al-Mahaqri.
The meeting discussed the conditions of the Ministry of Legal Affairs and its needs to develop its performance and legislative work and address the problems of state issues.
He urged the Legal Training Center to play its role in qualifying legal cadres.